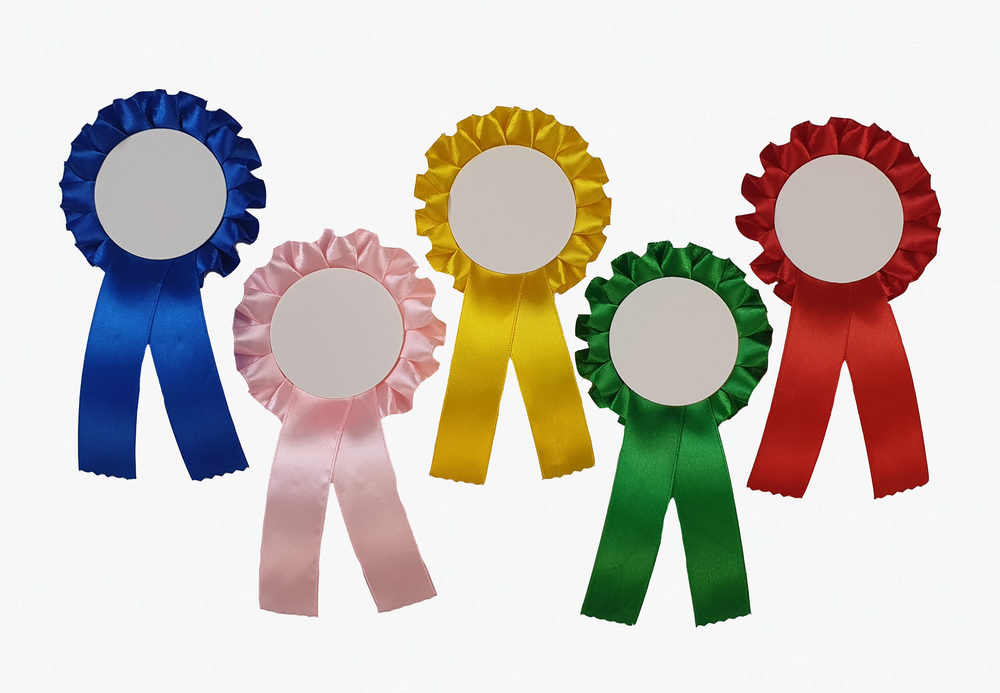 Single rosette one- color.
The product is made from high quality satin ribbon.
Medium white cardboard box with sticker space of 58 mm diameter.
Tail 2 ribbons in one color.
Dimensions:
- head diameter rosette of 9 cm;
- entire length of the rosette 17 cm.
Model available in 5 colors shown in the picture !!!
Economic line
Rosettes Mini Economic Line
1.16 €
Materials only from proven manufacturers
Precision work, attention to detail
Our object is customer satisfaction